Warrnambool Eyecare was founded in 1946 by brothers, Fred and Geoff Bennett. By the time the practice moved from 192 Liebig St to its current location in 1988, it had become McMahon & Owen Optometrists. In 2012 Ian McMahon and Don Owen sold the business to Jayson Ward and Matthew Buckis who, in 2016 changed the name to Warrnambool Eyecare.
It is intended that Warrnambool Eyecare represents professional, thorough and modern optometric care of your eyes, with a touch of fun and flair!

Jayson
I graduated from the University of Melbourne and spent several years employed in Melbourne in children's based practice before working throughout Australia and the world, at times as a volunteer optometrist and teaching clinician. This provided extensive experience within indigenous populations at home and abroad as well as a Masters in Optometry. I am currently a director of Optometry Victoria, sit on the Deakin University Optometry Advisory Board and participate in student examinations and placements. Outside of optometry, I am involved with The Waves Gala Ball, Young Professionals Warrnambool, have played football with Tyrendarra and Allansford and am happily married to Tash.
Matt
I graduated from the University of Melbourne in 1998 with a Bachelor of Optometry, and in 2011 I attained a Post Graduate Certificate in Ocular Therapeutics. I enjoy surfing, playing guitar and watching the greatest team of all- the Cats! I am also about to try out for a 4th season with the Port Fairy Pirates cricket club- wish me luck!
Alice
I graduated from Deakin University with a Bachelor of Vision Science/Masters of Optometry in 2016. I grew up on a dairy farm in South West Victoria and I'm very excited to return to the area for my first optometry position. I am actively involved in a volunteer project based in Tanzania and in my spare time I enjoy travelling, shopping and crafts.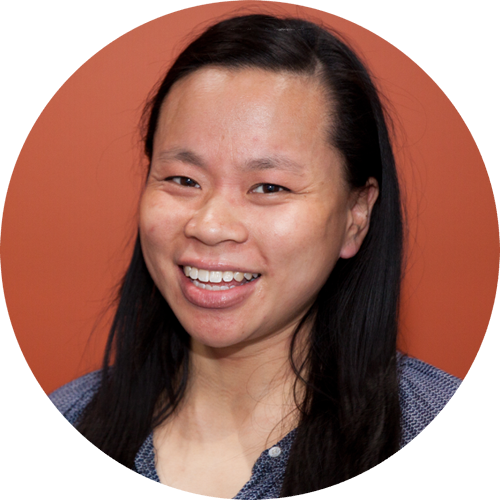 Karina
I graduated from the University of Melbourne in 2010 with a Bachelor of Optometry with ocular therapeutic endorsement. I have practised here since graduation and enjoy the wide variety of practice afforded by working at a regional practice. I enjoy sewing and baking, and my husband and I are very excited about welcoming our first child soon.
Carlee
Tasmanian born, but now living in Portland I attend school at Bayview College studying year 12 VCAL. In 2017 I will start my studying for a Certificate IV in Optical Dispensing through RMIT in Melbourne. I currently work part time at both Warrnambool and Portland Eyecare practices, working alongside the fantastic staff and optometrists. I enjoy the outdoors and the beach with my dog, along with catching up with friends and family.
Rowan
As a local Horsham man I completed my Optical Technology Apprenticeship in 2011 whilst working at Ross Both & Associates in Horsham. In 2013 I moved to Warrnambool and began working at McMahon & Owen Optometrists; all up I have 8 years of experience with many more to add. Outside of work I am a musician, playing guitar, piano, saxophone, and I sing also.
Heidi
I was born and raised in Warrnambool and began working in the optics industry in 2011. Having a break in between, I completed a Diploma of Accounting and a Bachelor of Commerce here in Warrnambool at SW TAFE and Deakin University. However, I decided to get back in to the optical industry in 2017. I am passionate about customer service and enjoy my role as an optical dispenser, especially getting to see all the lovely frames! Outside of work I love exercising, baking, traveling, cooking and enjoying delicious foods and wine, all whilst in the company of the people I love!