At Warrnambool Eyecare we have a huge selection of optical frames and sunglasses from the best brands around the world! We have frames to suit all styles: from designer brands to family brands, come in to find your perfect pair!

Vera Wang
Vera Wang Eyewear feature the finest materials and latest technologies.
The Vera Wang collection is designed for the modern woman, suitable for any mood and personality.
Coco Song
Exclusive acetates are matched with such exquisite elements as silk, dried flowers, feathers, semiprecious stones, metal accents and enameling. The most precious frame to grace the face of those who wish to feel unique and exclusive. A magic style that moves through time and space on a journey to far-off countries.
An artistic masterpiece.
Oroton
Synonymous with accessible luxury, casual glamour and an ineffably Australian appreciation for the good life, Oroton is the preeminent and fastest growing luxury lifestyle brand in Australia.
ADIDAS
adidas Sport eyewear products are developed to meet the needs of various sports. Our product design engineers work closely with top athletes to develop our products.
This achieves optimal results for adidas Sport eyewear which combines next-generation technology and lens innovation to create a personalized fit with sports-targeted technology. adidas Sport eyewear is, therefore, not just another pair of sunglasses, but an essential part of sports equipment that supports an improved performance.
OXOX
The Hugs and Kisses collection now expanded to include unisex and distinctively boys frames.
Cute, colourful and highly durable, the OXOX range is a perfect choice for kids.
New OXOX models are virtually unbreakable, and easy to fit. You'll never need to worry about broken children's frames again.
Miraflex
Miraflex Glasses creates a signature line of Italian made, Flexible & Safe, plastic frames with no metal parts, making it the safest option for your child's protective eyewear.
At Miraflex, there is no prodigal spending when it comes to your child's safety. With over 20 years providing quality eyewear, our line of glasses are all BPA Free, Latex Free & Hypo-Allergenic.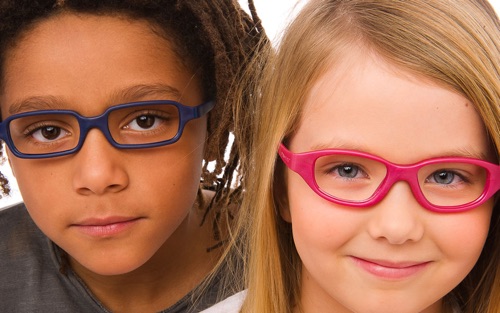 Redbull Eyewear
Formular 1 cars are optimised down to the smallest detail to create maximum output. The same applies to sunglasses as it does to Formular 1: The better the design and the more innovative the material, the greater the success.
Red Bull Racing Eyewear uses lightweight but at the same time resitant material. The sunglasses are captivating both form and design. They demonstrate the cutting edge in technological innovation, design precision and sporty appearance.
John Lennon Eyewear
The Beatles are arguably the most popular band in history, and John Lennon's signature round glasses were essential to his trademark look. Created in partnership with Lennon's estate, John Lennon Eyewear mimic Lennon's style with a clean, simple aesthetic.
With the resurgence of this style, each of these pieces can be transformed from casual to formal. They come in many different lengths and sizes, which guarantees that you can find a frame that compliments your face, while still paying homage the great John Lennon.
Prodesign
Danish Eyewear Company Prodesign dares to let the unmistakably Danish sense of relaxed humour shine through everything, from products to marketing campaigns to customer relations. Always aimed at following the latest trends in fashion at a very early stage, the company's products represent genuine Danish Design in terms of high quality and pure style.
Featuring frames in titanium, metal and acetate, ProDesign's collections are accented with striking designs, innovative materials and vibrant colours.
Kate Spade
Inspired by a chic and timeless style, the Kate Spade collection evokes the 60's, and the influence is clear both in terms of design and colour.
Ophthalmic sun lenses offer many of the refined and distinctive details of the bags and accessories of this brand, with daring but at the same time sophisticated collections, with a range of pretty shapes, easy to wear and with typical womanly colours.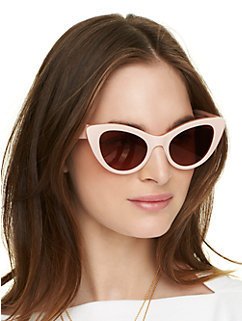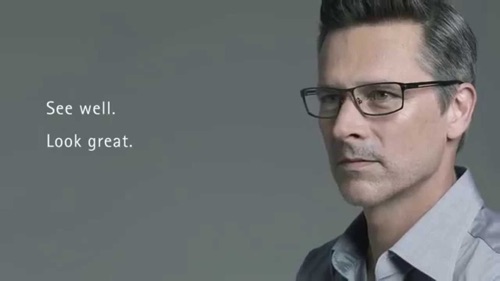 Seiko
Set a trend. Reinvent yourself. Seize the opportunity to show another of your personality facets with each pair of spectacles: timelessly elegant, strikingly colourful or simply cool.
The SEIKO collection is a perfect mixture of attractive design, quality and functionality. Make your choice and emphasize your own personal, unique look.
Charlie Brown
Charlie Brown eyewear is sexy, playful, beautifully constructed and tailored. The label has become synonymous with featuring high profile supermodels and international talent at fashion shows including; Linda Evangelista, Helena Christiansen, Sophie Dahl, Jerry Hall, Jodie Kidd, Jade Jagger and Lily Cole.