At Warrnambool Eyecare we care about the health of your eyes as part of helping you see the best you can.
We have invested in the very latest in eye testing technology to help maintain the health of your eyes in to the future.

Optical Coherence Tomography (OCT)
Optical Coherence Tomography (OCT) is a non-contact, non-invasive technique that scans the structure of your eye and creates a 3D image of every detail, including aspects that can't be determined by any other methods.
This greatly assists in the diagnosis and monitoring of many retinal conditions such as macular degeneration, macular holes, macular swelling and diabetic retinopathy. It can also be used to scan the cornea, iris and other structures at the front of the eye.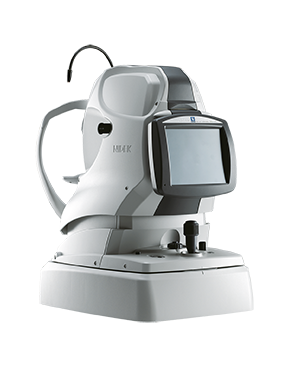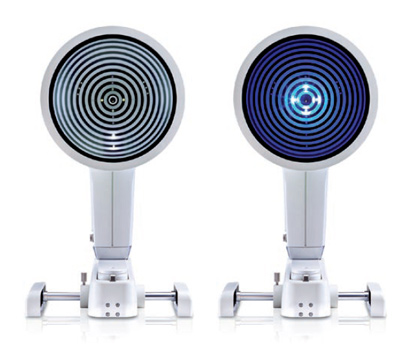 Keratograph 5M
The Keratograph 5M is a multipurpose diagnostic instrument for evaluating the anterior segment of the eye using topography, photography, and other imaging. This aids in the evaluation and management of corneal and lacrimal disease, planning for anterior segment surgery, and contact lens fitting.
Utilising White diodes for the tear film dynamics, blue diodes for fluo-images and infrared diodes for Meibography it enables us to examine the meibomian glands, non-invasive tear film break-up time and the tear meniscus height measurement and evaluating the lipid layer.
The K5 records digital images which we can show you during your consultation to help you better understand your condition.
Visual Fields
The visual field test carefully maps a patient's central and peripheral vision to assess the health of your eyes.
Visual field testing enables us to diagnose and monitor many different neurological and retinal disorder such as glaucoma, retinal detachment, multiple sclerosis, stroke and tumours. Some eye diseases can have an impact on driving, mobility and general visual performance.
Digital Retinal Camera
Digital Retinal photography is performed with specialised technology that takes a high resolution, digital image of the retina (light sensing tissue at the back of the eye). It is an important tool for helping us screen for, and monitor, many different eye diseases such as glaucoma, macular degeneration, and diabetes.